North Bay Data Featured at Esri UC
Yesterday during the Plenary session Esri showcased their new product ArcGIS Pro using data from the North Bay. Videos of the Plenary can be viewed at http://video.esri.com/series/198/2014-esri-user-conference.
To just view the North Bay data part go to the 11:45 mark on the "Where Will ArcGIS Pro Take You?"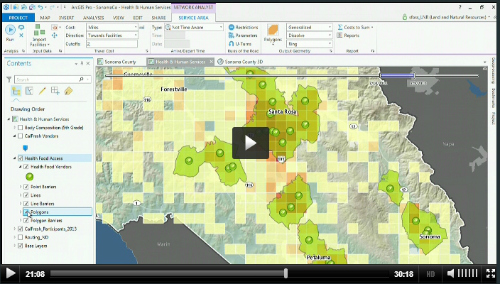 Fall GIS Courses at SRJC
There are four courses being offered by SRJC for the Fall semester. They are GIS 40 (Intro to GIS), GIS 53 (Cartography in GIS), GIS 54 (Data Acquisition in GIS), and GIS 55 (GIS for Earth Science).
Go to http://www.santarosa.edu/schedules/schedule_of_classes/ for more info.
GIS Summer Camp for Tribal Youth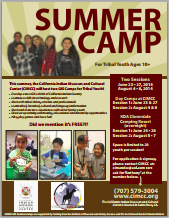 This summer, the California Indian Museum and Cultural Center (CIMCC) will host two GIS Camps for Tribal Youth ages 10+
For more information view their flier or go to www.cimcc.org.