GIS Specialist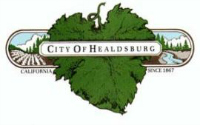 The City of Healdsburg is accepting applications for the position of GIS Specialist. There is one full-time position in the Finance Department. The GIS Specialist is a nonexempt position and is subject to a six-month probationary period.
Under the supervision of the Information Services Coordinator, the GIS Specialist will develop, support, and maintain new and existing GIS (Geographical Information System) layers and GIS user applications in a LAN/WAN environment as well as provide occasional helpdesk support on a variety of hardware, software and telephony platforms currently deployed throughout the City of Healdsburg as needed. The GIS Specialist is required to be part of the helpdesk after-hours on call rotation.
Additional information at GIS Specialist Job Description and Application.