Student Assistant II/III (GIS Assistant)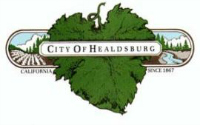 The City of Healdsburg, is seeking internship candidates, Geographical Information System (GIS) Assistant, majoring in Geospatial Technology or Geographic Information Systems.
Under the direction of City Staff; review, correct, and update various city GIS databases with information provided by field crews. Verify the accuracy of the water, wastewater, and electric networks within the GIS database. Collect and input missing data sets. Update hardcopy maps for field crews. Be able to perform field data collection as needed.
Additional information at GIS Assistant Job Description and Application.